Hi, my name is Stefan Stemmler. I'm in my mid thirties and love to live my life to it's fullest potential – continuously developing myself and the skills, passions and talents I've been given.
Two of them are structured thinking and communication, so I studied mechanical engineering and I'm working as a consultant for digitizing the building industry.
But my big, big passions are the love for music and making people feel great. That's how I got here – writing songs for YOU and YOUR special occasions – YOUR SPECIAL SONGS!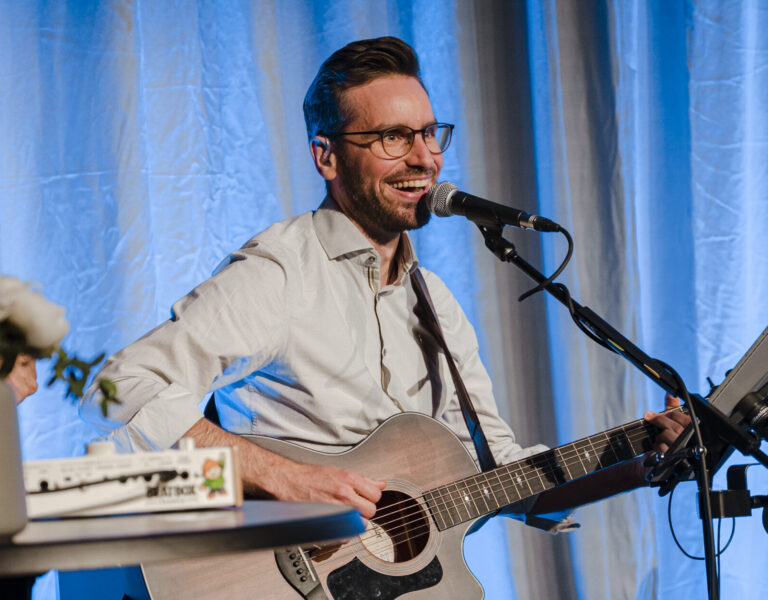 Having deaf parents I started singing when I was just old enough to shamble over to our next door neighbors to sit there with this wonderful lady, that i call my aunt ever since.
Later, when portable CD players were the 'new thing', my "proper" aunt gave me one and I sang along for hours and hours to my first album in my bedroom. But somehow I lost my passion for singing a little bit, but not for the music. I played the guitar in several bands – sometimes even up to three at the same time.

Only after finishing university and coming back from a great, worlds-opening trip with my cousin I found my creativity and passion for singing again. Since then – in 2014 – I'm taking singing classes and working on my singing, writing and performing skills.

In 2017 I wrote a song for the yet unborn child of a friend, who lost some tears when hearing it for the first time. (I later recorded it with a self drawn video; you can find it find here on YouTube.) This was unbelievable moving for me as well and it showed me: music is my way.
So I wanted to further develop myself and my skills and found a worldwide know teacher for learning a structured approach to songwriting, what actually makes a song so appealing, and that people are kept interested to listen to it, just feel and love it.

Since then, I'm writing and performing more and more songs. For the wonderful weddings and birthday celebrations of my friends and clients, for great company events in really unique settings, for spiritual guidance, for very special women and reflecting my life's experiences.
My mission is to leave this planet earth a little brighter than when I came here. So I try to make best use of my capabilities and opportunities. One way of achieving my mission is to bring joy and happiness to other people – to you! And my favorite way of doing this is with my music and lyrics straight from the heart.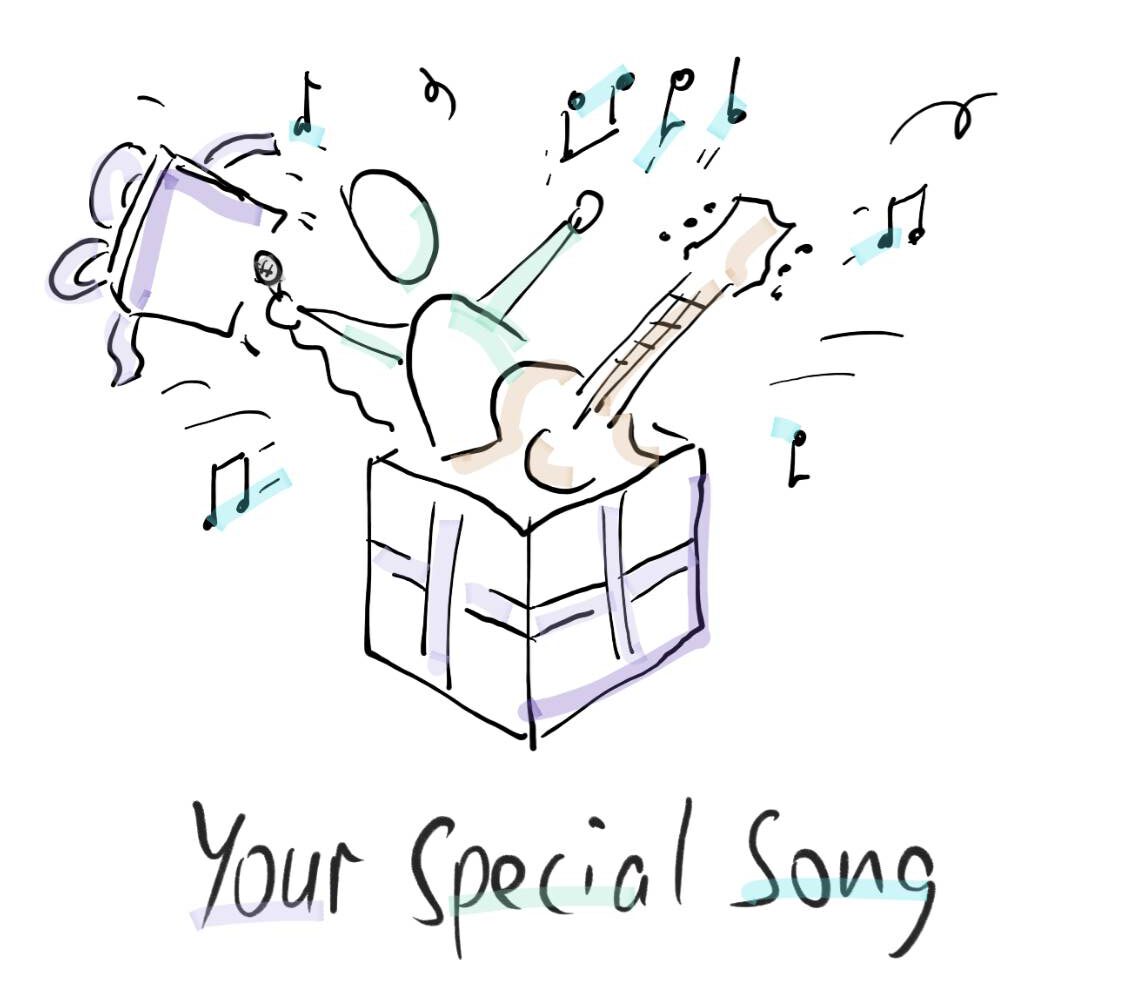 … I'd like to offer you to have such a nice and special experience as well – with all your loved ones, friends and family, or your very much appreciated staff members and co-workers!
With YourSpecialSong I want to make your occasion – be it a beautiful wedding, the wonder of a newborn child, a big birthday party or a great company celebration – the most joyful, moving or fun experience!